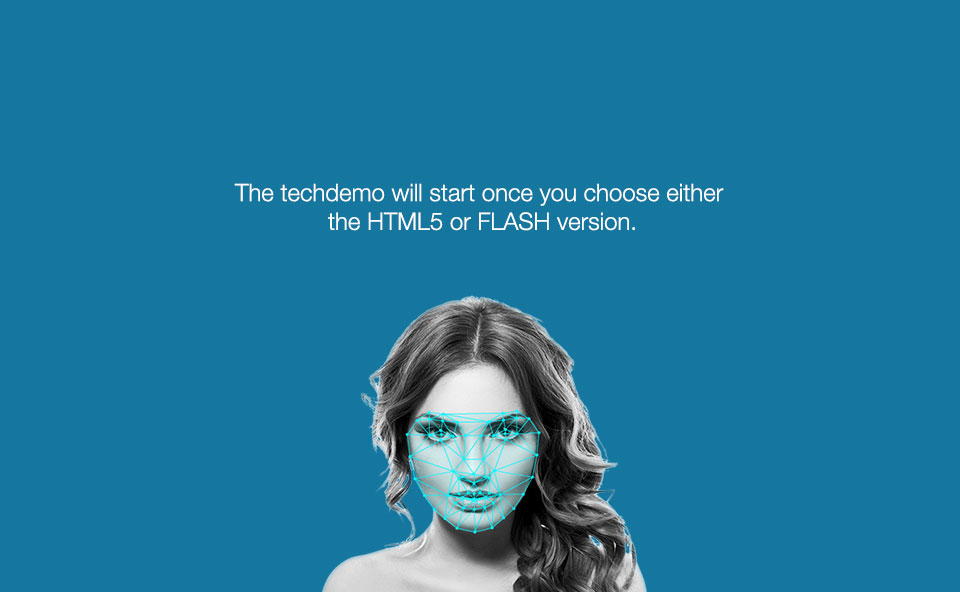 For Actionscript devs we offer a SWC and an ANE library. Thanks to the unified API you will be able to deploy your app on web, desktop and mobile via Adobe AIR. Also keep in mind, that not all browser are able to utilize webcams without the help of the Flash plugin.
For all of you working at the cutting edge of browser capabilities:
Our Javascript SDK delivers real time Face Tracking in Chrome and Firefox using getUserMedia, Canvas or WebGL. It also shares the unified API, so creating an Actionscript fallback should be really easy.
NXT is designed to run in real time on mobile devices as well. Actionscript developers are able to create stunning iOS and Android apps thanks to our lightweight Adobe AIR native extension.
Currently we are also supporting native iOS apps. (Android follows soon)
Desktop/Booths/Installations
If you need an easy to use Face Tracking in your booth or desktop app, don't look any further. The NXT SDK has a simple API and the examples will get you started in no time.
Try the Techdemo
Download the SDK
Get in touch
Visit our blog
These are the TOP reasons, why you should use our SDK:
---
The first step is to detect a face in an image or webcam stream. NXT will return a rectangle, that marks the found face.
... extract its features, ...
As the second step NXT analyses the face using a morphable shape with individual feature points. You have complete access to the position of the eyes, nose, mouth and face outline.
... estimate head movement ...
The third step involves the estimation of the 3D position, rotation and scale of the head. The tracking is stable even while fast head movements.
... and utilize the information
Use all the tracking data to place virtual object, like glasses or hats (virtual mirror) or control an app by looking for special triggers, like an eye blink, mouth chewing or a simple smile.
Btw. No face/webcam/image data is sent anywhere, this real time tracking is completely done locally.